As we get closer and closer to the new year (time is flying by!) we thought now would be the perfect time to review 3 concepts that should be integrated into your content marketing to optimize your content in 2015.
Create Content that Can Adapt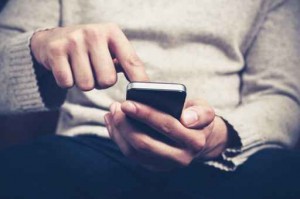 How often is your mobile device by your side? Actually, we should ask you when is your mobile device NOT near your side? With 65% of all email getting opened on a mobile device first (Venture Beat), it is important that your content is easy to digest and share on these smaller screens.
Just as important as being mobile friendly, your content also needs to be versatile. As more and more companies increase their online presence, maximize yours with content that can have a number of flexible uses. Once you have written or curated a piece of content, plan ahead and brainstorm all the ways that one piece of content can be reused and reformatted. Not only will this help your marketing team remain consistent, it will also create a sustainable content marketing strategy. Breaking your content down and sharing it as smaller, sometimes more tangible pieces of information, will also provide an understanding of what information is truly resonating with your audience. Use this data to drive the direction of your content marketing strategy.
Think Beyond Keywords
We have stressed the importance of quality content before, like here and here. Interesting, informative and engaging content increases your chances of being found and ranked well by search engines like Google. When creating content that is Google friendly, think beyond keywords and back to what inspired Hummingbird and Panda to occur: conversational search.
To get found and discovered by search engines and your customers, know what phrases your customers are using when talking about your industry or when asking questions about the services you provide. Integrate those phrases into your content marketing strategy as blog article titles and content for social media as a way to build engagement and drive traffic to your website.
Improve Customer Service with Social Media
You cannot ignore the presence social media has in your customer's lives. While a conversation on Facebook, Twitter or LinkedIn will never replace being able to communicate with your customer in person, social media plays a large role in how your customers find and share information. As Forbes explained in their article, ' 7 Reasons You Need to Be Using Social Media As Your Customer Service Portal', "communication is immediate and transparent" on social media. These benefits are invaluable to the success of your content marketing strategy. Leverage your content as a customer service tool and take advantage of the opportunities that social media brings.