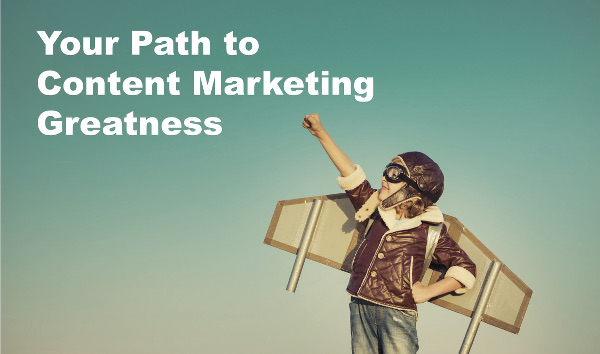 Put the power of Eloqua in the hands of ALL your marketers
… and maintain control of your brand
Join our Webinar and you'll learn strategies to:
Improve the Eloqua Workflow
Empower your business and marketing units by simplifying the steps to using Eloqua and keep them from adopting their own solutions.
Open Up Access to Content
Improve your content workflow and increase access to your enterprise content, relevant curated content and quality original content
Simplify Content Production and Newsletters
Social engagement is down, email results are up and newsletters are back as the most effective way to reach your audience. Simplify the process of producing and publishing newsletters, emails and campaigns to increase awareness and drive traffic.
Maintain Compliance and Brand Control
Maintain control of your brand while empowering your organization to produce and publish quality content that gets noticed by Google and improves SEO.
ContentMX integrates with Eloqua to extend the potential of content marketing to all of your marketing and business units by providing easy to produce, content rich communications.
Simplify the content workflow

Drive traffic and improve SEO

Empower business units to create and maintain engaging communication with prospects and customers

Align content with corporate objectives and business rules

Get more value from your investment
Previously, the process of building a newsletter was time-consuming and cumbersome. It required a lot of duplicate efforts, as we posted each story in our Emagazine, as well as in the Eloqua template. With ContentMX Cloud, the process has been significantly simplified.Lisa Schindler, Marketing Communications Manager, Arrow ECS
Deploy communications that are search-friendly, engaging and memorable.
Newsletters Work
Newsletters are proven, effective campaigns but are traditionally difficult to produce because business groups lack access to the content and resources needed and the expertise required to take advantage of this medium. The ContentMX Cloud integration with the Oracle Marketing Cloud allows business groups within an enterprise to easily develop email newsletter campaigns that build and nurture relationships with prospects and customers.
Maintain Standards and Branding
ContentMX offers a simplified process to create engaging email newsletters, facilitates the creation of original content, curates content specifically targeted to a business area or interest, and empowers marketers to automatically apply the corporate rules and standards required by enterprise owners and gatekeepers.
Solve Your Content Challenges
The ContentMX Cloud solves the content challenge of creating and delivering mobile-friendly email newsletters. These newsletters are also socially-enabled to promote sharing amongst recipients. Customers can easily empower divisions of their company to obtain curated and custom articles from internal and external sources, and suggest topics for custom written articles from our network of over 6,000 writers. The newsletter editor includes a number of standard templates that can be adapted or customized to meet branding requirements.
3 Significant Challenges that Corporate Marketers Face
Easy Install and Login
Click to install ContentMX Cloud from the Oracle Cloud Marketplace.
Users login through Oracle or easily add a login through ContentMX.
Install
Why ContentMX?
Learn why ContentMX is an important addition to any marketing strategy. Successfully producing newsletters and other types of content-rich communications requires much more than just a pretty template.
Learn More
Take a Tour
The ContentMX Cloud solves these top content challenges to improve SEO results, social marketing, and email engagement. We provide the integrated content, tools, and services that yield actionable results.
Learn More
Simplify workflow and increase participation in content marketing throughout your organization with a robust solution that enforces corporate guidelines and increases the adoption of Eloqua.
3 to 1 Improvement
Client's have seen significant time savings and better use of resources. For example, one client was able to take a newsletter that took one month to produce and sent every 3 months, and switch to a monthly newsletter that was assembled and distributed in a few days.
Drive Traffic
Clients regularly see an increase in website traffic and lead flow when they send their newsletter. In fact, one client has seen their web traffic double on days when their newsletter is sent.
Unable to Attend? Register to Receive a Link to the Recorded Webinar