To publish content for display on your Weebly website, you must first add the Microsite network to your account. Then, you will post some HTML code to your Weebly site that will display the items you post to this Microsite network.
Start by opening the Gear menu and choose "Manage Networks":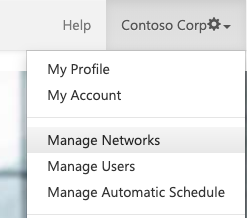 On the "Manage Your Network Connections" page, click to create a new Microsite network.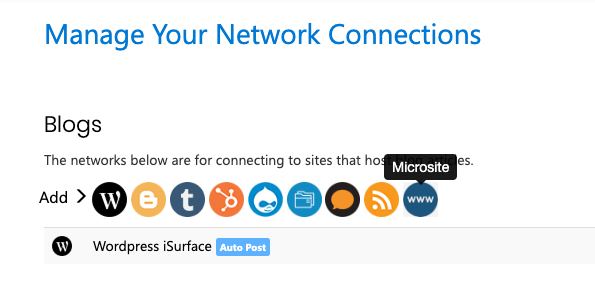 Once a Microsite network is created, edit this network and you will see some Widget code that you will copy and paste to your website. Click the Copy Code button to put this HTML code into your clipboard.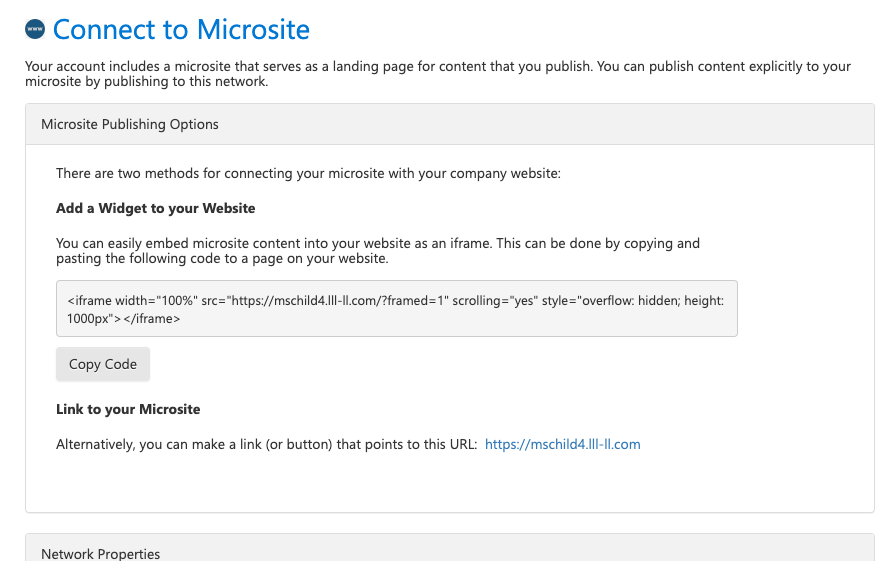 To add this HTML code to your Weebly page, follow these steps:
Under "Pages" navigate to the page where you would like the Microsite content to appear.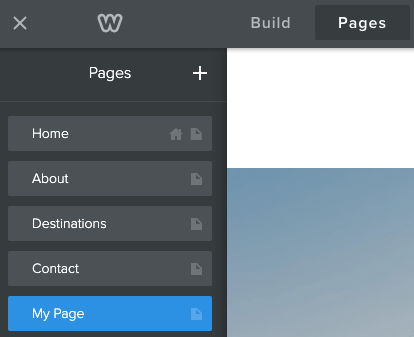 Under the Build menu, click "Show all Elements" then click and drag an "Embed Code" element onto your page.

Click this element to set the custom HTML. Paste the HTML code from the Microsite network into this element.  Move and resize this element on your page as desired.