To publish content for display on your Wix website, you must first add the Microsite network to your account. Then, you will post some HTML code to your Wix site that will display the items you post to this Microsite network.
Start by opening the Gear menu and choose "Manage Networks":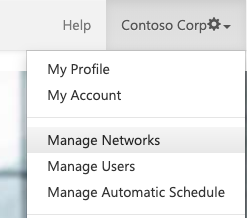 On the "Manage Your Network Connections" page, click to create a new Microsite network.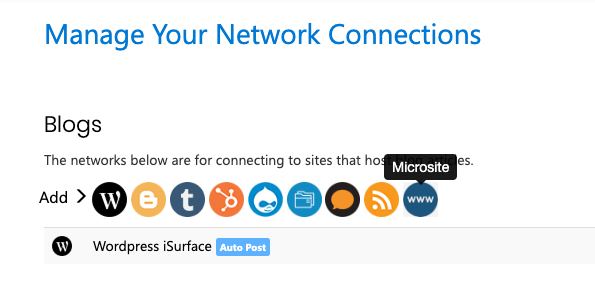 Once a Microsite network is created, edit this network and you will see some Widget code that you will copy and paste to your website. Click the Copy Code button to put this HTML code into your clipboard.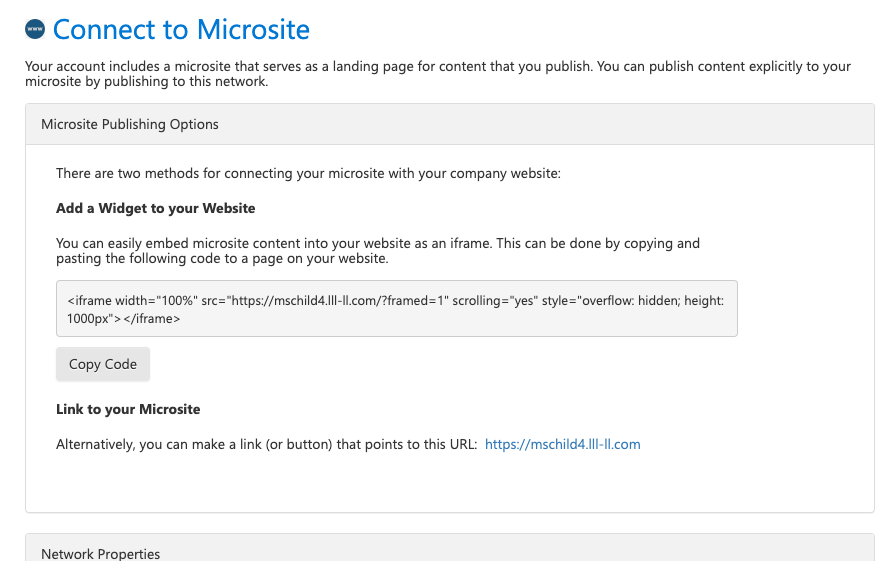 To add this HTML code to your Wix page, follow these steps:
Make sure you're in the Wix Editor. You can get to the editor by clicking to expand the "Site" menu and then click the "Go to Wix Editor" button. Or, click to open the "Site Actions" menu and choose the "Edit Site" option.

Click the "Add" icon (+) on the left sidebar and then choose the "More" option at the bottom.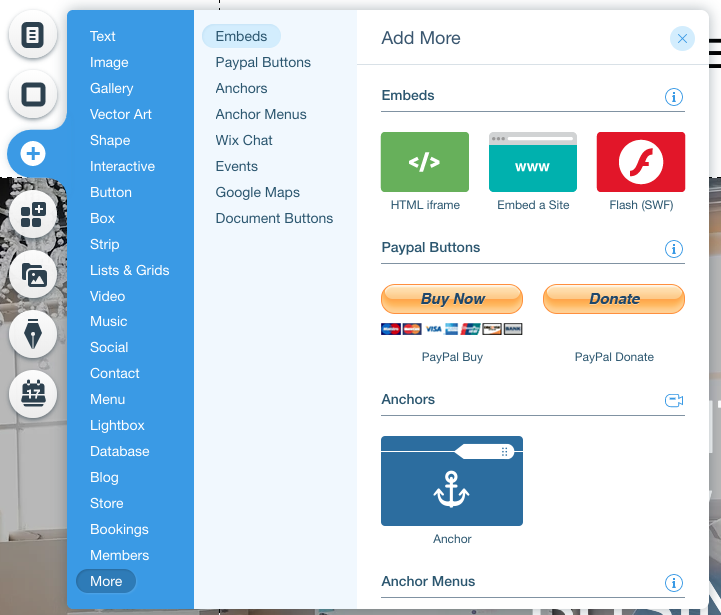 Drag the "HTML iFrame" element on to your page.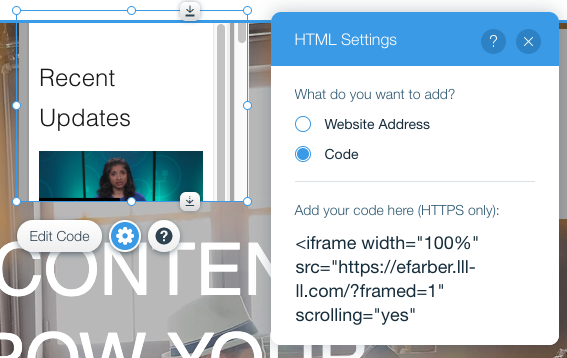 Click the Code radio button and then paste in the HTML code from the Microsite network. The content you post to the Microsite network will now appear in this element. Move it and resize it to fit on your web page as desired.