A New Look and Feel
The platform has been updated to include some interface improvements that will serve both experienced and novice users. All of the same functionality remains, it's just easier to access. Here are some of the changes you will encounter.
A New Home Screen
The home screen layout has been cleaned and improved. To make a new network connection, click the Add New Connection button (with the green + icon).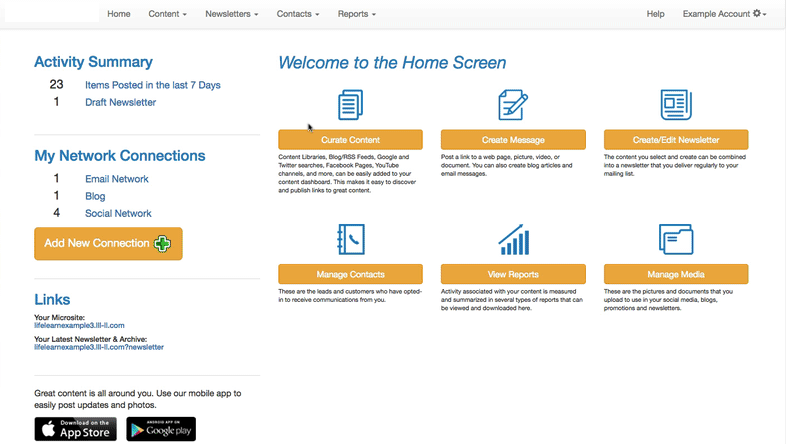 New Menus
We have added a new pull-down menu that appears at the top of every page.

Simplified Entry Form
Easy to enter and post content to your social media sites and your blog.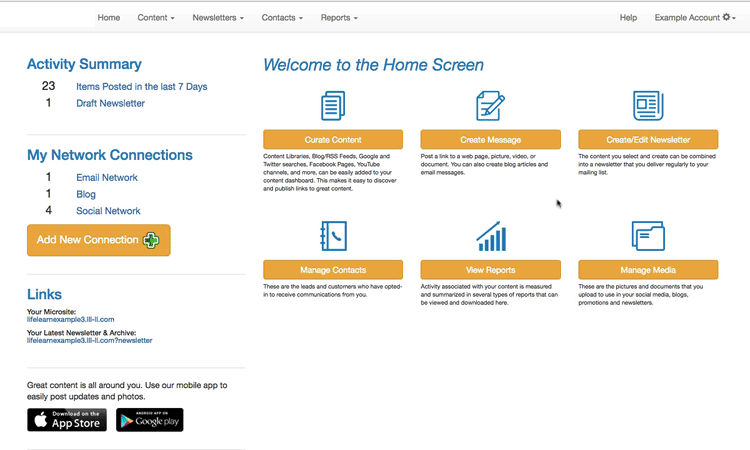 Curate Content
Click the Curate Content option from the Content menu to open the content dashboard. Easily find good content to post.