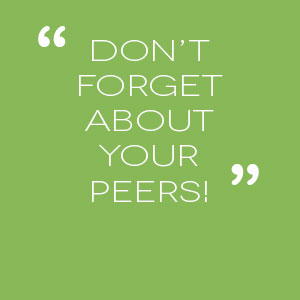 When requesting custom articles or curating your library of content, do not forget about your peers.
When you find articles that you think your peers will enjoy, go ahead and post it! Your peers are your audience too. Just like how you are keeping tabs on what they are doing, they are keeping tabs on you.
Did you experience something that could be a lesson for your peers? Do you have a helpful how-to blog post that relates to your whole industry? Don't hesitant to share it.
Your peers will appreciate the insight and remember they are also looking for great content to share with their customers. You can be a source of content for them.