Today, anyone can be a publisher and sometimes it feels like just about everyone is. Relevance, consistency, fresh thought, and frequent updates are key challenges, and an engaged audience is an indication that your strategy is effective. Maintaining high quality content requires a major commitment and with the continued evolution of Google's search algorithm, there can be no short cuts.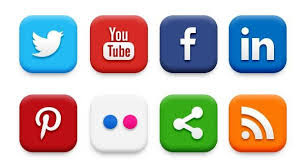 In fact, tactics that previously would at worst have had a neutral impact on search ranking, like applying syndicated content, now have a deleterious effect. As a result, press release sites for example have experienced among the greatest losses in search traffic since the latest Panda release in May. So, how do you know if you're doing it right? 
Here are some benefits of a well executed content marketing strategy:
Be More Easily Found
The right mix of content on your website and across social media will improve your search rankings. Your audience includes existing and prospective customers and you want to be ensured they will find you when the have a need. Consider making your blog as dynamic as possible – promote discussion, make it possible for readers to share and add their own comments so that there's a steady flow of traffic. And with social media, be sure to include links to your site, especially on LinkedIn and Google Plus in order to optimize search performance. LinkedIn is indexed by Google and can be a very favorable factor in boosting traffic, and it's likely that Google+ will only grow in importance among B2B marketers. We're asked about this a lot, and we recommend keeping and maintaining a solid Google+ presence as part of your overall social media content strategy.
Establish Thought Leadership
When you share ideas, you're building both your own personal brand and the credibility of the products and services you represent. Posting your own high quality content and distributing white papers and other corporate information are excellent ways to accomplish this. And to supplement this with a consistent presence, posting curated content with your expert commentary will also yield positive results. Linking the content to its original source is the best method.
Extend Your Social Media Reach
Many of the companies I work with start with just hundreds rather than what should be thousands of followers to their social media assets even though a significant investment has been made in them. Surprisingly, some of the largest tech companies I work with have an incredible collection of countless professionally produced which are posted across multiple YouTube channels or on Vimeo. Yet, some of these videos have been viewed far fewer times than one might expect. Videos and infographics can be such powerful resources and too many marketers aren't fully exploiting their value because they rely on viewers taking the pains to discover them rather than making it easy.
What if you could grow your potential audience by a significant multiple – practically overnight? Sending "social emails" that allow you to embed social media conversations from Facebook, LinkedIn, or Twitter – or even videos – right into the body of the email can achieve this objective. Think of it this way: your social media audience is limited to the number of existing followers you have – unless you can push that content to them. What better vehicle for that than through an email platform that makes this possible?
Grow Your Social Media Following
Growing your base of social media followers is an important way to maintain a presence in front of your audience. Emails and promotions designed to encourage recipients to like or follow your social media channel can dramatically boost your follower base. Most businesses have a far longer list of names in their email database than of followers to their social media. Using email as a delivery mechanism for your social media messages is a lever that will accelerate the momentum of your content marketing efforts, both in extending your reach and in capturing followers.
Increase Engagement
What about enabling good content from an email to be posted by others to their own social networks with the click of a button? Or sharing a single article rather than having to forward the entire email? At first glance, email seems boring. But it's unmatched in its ability to proactively keep your clients and prospects informed. Digests of a full weeks worth of social media content and blog postings are a great way to tap into an audience that would have otherwise missed out on being exposed to your content.
Lead Capture
Easy to implement promotions that provide robust reporting can be designed to create a pipeline of qualified leads. Incentives like white papers, or designing campaigns around adding visitors to your blog and social media sites can open the spigot and yield a steady stream of trackable leads.
About: Ken Wollins is VP of Sales at ContentMX. Prior to ContentMX, Ken worked at a CMGI affiliate and Soundbite Communications. He has more than 20 years of experience in helping a range of businesses succeed. You can reach Ken at ken@contentmx.com or find him on LinkedIn here.