If you haven't already, now is the time to start planning your 2015 content marketin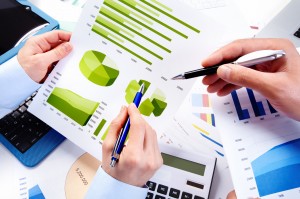 g budget. With a light snow fall predicted for New England this weekend, we have been reminded how fast time is going and that 2015 will be here before we know it.
Content marketing is no longer a buzzword, it now needs to be an integral part of your overall marketing strategy and budget. So what direction is content marketing headed and how should you plan for it?
Step 1: Avoid Duplicate and Shared Content
You work hard to provide services that are unique for your customers. Your current content marketing strategy and content choices should reflect that. We encourage you to audit your content marketing solutions and remove any and all solutions that offer access to a library of content that multiple people can use. Google and other search engines are looking for the best content out there. Unique and original content drives how content is ranked. Google's most recent updates, Hummingbird and Panda 4.1, have reminded us that if you are publishing duplicated content, your website will be penalized for it. Search engines will pick favorites, so do not run the risk of your content being ranked second or even third by search engines, and your customers. Make sure your budget includes ways to obtain the content you need.
Step 2: Determine all the Places Your Content Should Appear
Whether you are just recently embracing content marketing or are looking to refine your strategy, it is important to define where you want to engage your customers. This will establish the types of content you need to create and the marketing tactics you will employ to drive traffic to those sources. Do you want to develop your blog in order to increase website visits? Are your customers most active on Facebook? Decide where you want the engagement to occur, and have those choices help guide your content decisions.
Another way to make an impact where it matters, is to execute an integrated content marketing strategy. Reinforce your messaging and values by making it easy for your customers to find more of you no matter where they are – on your blog, social media or when they receive an email from you. Every aspect of your strategy should be connected and drive traffic to another source. The content you share on social media should drive traffic to your website. Your email newsletters should be connected to your website and social media.
Make the most of your resources by mapping out all of these content destinations. Some places are free, but there is a hidden cost in terms of managing your presence and keeping people engaged. For your blog and/or website you will likely want to set aside an annual budget to cover monthly hosting fees.
Step 3: Have a Strategy for Obtaining New Original Content
You can't have an effective content marketing strategy if you don't have great content. Your content is the foundation of the strategy – it is what builds engagement and drives action.
Content can be curated or created. When looking for a curation engine, search for ones that make it easy to not only discover content, but to personalize the content so every article shared aligns with your company's values. It goes back to the point of 'make an impact where it matters', your curation engine should make it easy to do just that.
In our experience, the most successful content marketing strategies are driven by a process or a program that enables continued publishing of original content developed in house or with the help of a crowdsourcing company. We know how challenging creating content is, but just having one original article a month makes a huge difference. When creating content, focusing your efforts around content that answers your customer's most frequently asked questions is a great place to start.
With this in mind, your budget should include the cost of tools that enable you to manage your content, and services that help you obtain new content written just for you and your audience.
To learn more about how to plan your content marketing budget, email us at sales@contentmx.com.