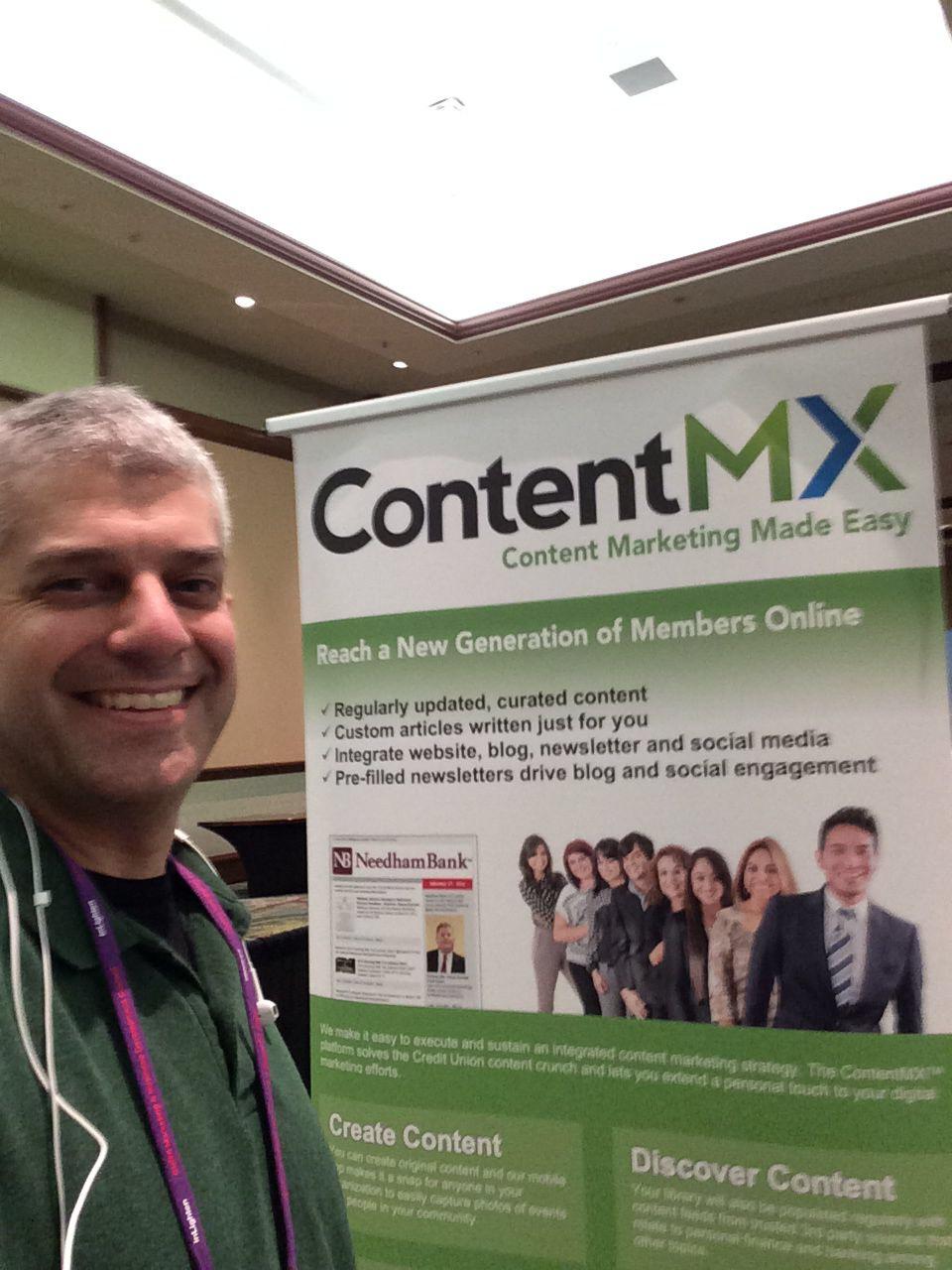 How was your week? What a busy week for us! Jeff, our Co-founder and President, has been attending the CUNA Marketing & Business Development Council Conference in Florida this week. He has been meeting and talking with credit unions and other marketers about the importance of content marketing. Even if you are not a credit union, there has been some really great takeaways shared on social media that are relevant to all industries and companies looking to develop their content marketing strategies. Check out @cunambdcouncil or search #mbd14 on Twitter to see what they've been talking about.
Jeff has also been using our Publisher mobile app to take photos throughout the conference. The app has made it easy for him to consistently take photos during the conference, which are then saved to the ContentMX platform to be approved by our marketing team to post to social media or saved for a nightly newsletter.
And here are a few articles that caught our eye this week: 
I read this article at the beginning of the week and I'm still thinking about it: 'And the Best Marketing Strategy at SXSW is….. Kindness' by Social Media Today. 
Did the look of your Facebook page change on you this week? See what changes Facebook has made and how the changes affect your business page. Media Post breaks it down for us.
The strong focus on content marketing continues! Business2Community reports on the good news in their article, '13 Social Media Trends for 2014′. 
"A story that educates and entertains at the same time can be the best way to convey a message". Entrepreneur.com makes a great case for why we all need to become better storytellers.
What articles caught your eye this week? Please share with us on Facebook or tweet at us at @ContentMX. Have a great weekend!