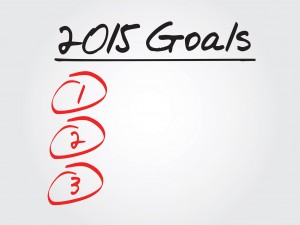 As we look back at 2014, we cannot help but be inspired. It was quite the transformative year for content marketing, and we are expecting even bigger and better changes in 2015. In the spirit of the New Year, we have put together a list of 5 content marketing insights that are energizing us, and helping shape and define our own strategy as we plan for 2015.
So, what are you content marketing goals for the New Year?
1. Create Personalized Experiences

 "For content marketers who have yet to execute a personalization strategy, the easiest wins (and also the areas that must be addressed in 2015) will be catering content to the individual consumer's preferences and making sure it is optimized for the device they are using to access it."
2. Value Comes from Distribution
"Most businesses have gotten the message that content creation and publication are the cornerstones of a content marketing strategy. However, where many are still lagging significantly is in the distribution of that content. According to research by Altimeter, only 26% of marketers are investing in content distribution, even though more than half believe they need to."
"Your content needs to be reflective of the paradigm shift that has impacted the professional landscape — the age of the mobile workforce. If your website isn't mobile friendly, get with the times — fast. Keep in mind also that these same mobile surfers are also active on social media — so you had better be as well."
"Standing out is overrated. As a content marketer you really need to ask yourself: "Do you want to stand out or do you want to truly connect with your customers and prospects?" The answer is a balance of the two."
"In 2015, the evolution of technology will make content marketing even more engaging because it allows for an added layer of interactivity and involvement. Put away your stagnant collateral and boring PowerPoint presentations—interactive content is becoming the primary method of attracting new customers.
– AMA
Wishing everyone a happy and healthy 2015!