Native Advertising with ContentMX
Leverage Embedded Marketing to Maximize

Sales
ContentMX provides tools and services that allow you to publish native advertising content in popular industry journals and publications.
Native ads are designed to fit within the context and flow of the website where they appear. This is paid media that is proven to be highly effective.
Native Advertising is Everywhere
Facebook, Twitter, and Tumblr are all typical examples of social media sites where embedded advertising is primary to their business. Major publishers like Time Inc, Forbes, Wall Street Journal and the New York Times, have all added significant forms of advertorials and sponsored content to their websites.

What is Native Advertising?
Native advertising uses content that is compatible with the journal, newsletter or blog in which it appears.  Native advertising is a type of paid media where the ad experience follows the natural form and function of the user experience in which it is placed.
In other words, a native article would appear as an entry in a blog or an article on a trade journal. It is formatted and read by the user just like any other content on that site. Links and other indicators are present to direct the reader to more information provided on the advertiser's web site.
Why Invest in 

Native Ads

 through ContentMX?
Studies have shown this type of embedded marketing performs better. For example, IPG Media labs surveyed 4,770 consumers and used eye-tracking to determine the visual attention of 200 consumers looking at in-line, native ads vs standard banner ads. Here is what they found:
People look at native ads

53%

more often than traditional display ads.

25%

more consumers look at native ad placements than look at standard display ads.

97%

of mobile media buyers report that native ads are very or somewhat effective at achieving their branding goals.

Native ads demonstrated

18%

higher purchase intent than display ads.
Other online marketing techniques include search engine optimization (SEO), paid search advertising, social media, display ads and banners. When you budget your marketing dollars, native advertising simply provides a much more effective marketing methodology. Who can forget the Aston martin used by James Bond?  When done right, native advertising and embedded content marketing can leave a lasting impression.
What Does Native Advertising from ContentMX Include?
Paid content that works. An effective alternative to SEO, purchased display ads and social media advertising.

Effective native advertising that people will read

Delivered to corporate decision makers

Choice of native content creation by our staff or yours
Automated publication platform that makes it simple to create and leverage content

Embedded content that results in high click rates to generate more leads, higher sales and a better ROI.
The Content Publishing Tool
The ContentMX publishing tool makes it very easy to publish your article in the publication of choice. You can do it yourself using the tool, or you can rely on us to provide focused content.  We can manage the complete process or you can manage as much of the process as you want.  We're flexible and provide a concierge marketing service that makes it easy to get it done.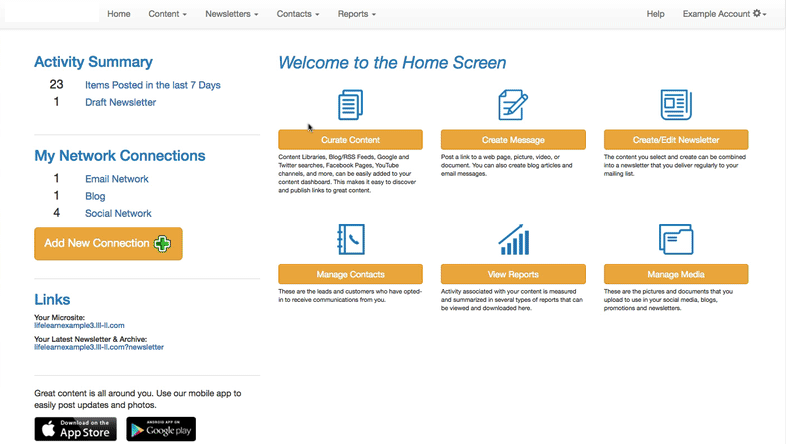 How Does it Work?
Our managing editors work with you to develop a content plan and calendar.

The managing editor identifies writers and manages the production of custom articles each month.

Original content articles are produced and industry content is curated every month and presented for review in our unique content marketing platform.

Use the platform and content to easily assemble a newsletter and publish your approved content to your blog and social media – or we can do it all for you.  

Approved content is posted to industry journals (e.g., Cybersecurity Journal, Cloud Journal) which are then emailed to top level decision makers (IT executives, etc.). A lead activity report is emailed each time a new journal is published providing identified leads who have clicked to read the content.

Approved content is submitted as native advertising to selected industry publications. Links lead back to your website where promotions and lead forms collect new leads that are recorded in the platform and emailed to you.

Analytics and reports demonstrate the effectiveness of deploying a complete content marketing process and the value of your native advertising.
ContentMX provides a complete concierge marketing service that manages the complete process, and maximizes your ROI.
Learn More
Let us show you a lead generating content marketing strategy that includes syndication and native advertising opportunities. Please fill all the fields below to begin your request: