Jeffrey Mesnik – Founder and President
Jeff has over 25 years of sales, sales management and business development experience. Peter and Jeff founded iMakeNews, Inc. (http://www.imakenews.com), an e-newsletter service provider that they started in their basement back in 1999. iMakeNews (IMN) eventually grew to provide e-newsletter services to thousands of companies, organizations, and individuals. Prior to iMakeNews, Jeff was Global Product Marketing Manager for Axis Communications. Jeff received a B.A. degree from Brandeis University. Connect with Jeff on LinkedIn here.
Peter Mesnik – Founder and Chief Technical Officer
Peter has over 25 years of technology leadership experience including software development and product management. Peter and Jeff previously founded iMakeNews, Inc. (http://www.imakenews.com), an e-newsletter service provider that they started in their basement back in 1999. iMakeNews (IMN) eventually grew to provide e-newsletter services to thousands of companies, organizations, and individuals. Prior to iMakeNews, Peter held several positions at Alpha Software, Inc., including General Manager of the WebFiler product line, which was acquired by SoftQuad, Inc. Peter received a B.S. degree Cum Laude in Computer Science and Engineering from Princeton University.
Lorien Balayan – Director of Customer Success
Lorien comes to ContentMX with years of content marketing experience. Her expertise in the planning and implementation of online marketing efforts are an important resource to all of the clients she serves. Her mission is to ensure the success of every client working with ContentMX. Lorien received a B.S. in Marketing Communications from Johnson & Wales University.
Karen Dasey – Director of Editorial & Content Marketing
Karen Dasey leads our writing teams in the creation of original, compelling, search engine-friendly B2B technology content. A versatile technology marketing professional with 25-plus years of experience, Karen has strategized, written, edited and managed a diverse range of B2B content marketing programs at agencies and inhouse marketing organizations from startups to large enterprises. Prior to joining ContentMX, Karen provided customized, one-to-one content development services to a variety of B2B and B2C marketers as founder of DunneWrite Copywriting & Editing. Karen received a B.A. in Economics from Villanova University.
Ken Keyes – Director of Enterprise Sales
Ken is a technology focused sales and business development leader with an entrepreneurial background and a proven track record for driving growth in start-up environments. His main experience is creating and building customer relationships to match needs with solutions. Ken has focused on creating and identifying market opportunities for companies with emerging and new products and then growing those businesses. Ken received a B.A. degree from Boston College. Connect with Ken on LinkedIn.
Liz Webb Green – Customer Success Specialist
Liz's focus at ContentMX is supporting partners in their adoption and usage of our content marketing platform to drive leads and sales. She has an extensive background in client relationship building, account management and sales working for B2B and B2C organizations. Liz has a B.S. in graphic design from Skidmore College.
Valery Patskevich – Senior Application Developer
Valery is a senior member of the team that oversees the technical implementation of the ContentMX platform. He is an expert at building software as a service applications that enable content marketers to be more productive and effective. Valery is a graduate of Belarusian State University of Informatics and Radioelectronics with a degree in Computing Machinery, Systems and Networks.
---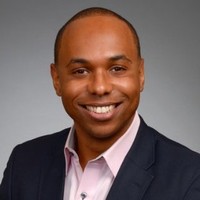 Glenton Davis – Advisor and Channel Ambassador
Glenton Davis is an Advisor and Channel Ambassador at ContentMX, and currently works as a Global Product Marketing Manager for Microsoft 365 Security | Enterprise Mobility & Security at Microsoft. Immediately prior, Mr. Davis worked in the Worldwide Partner Group at Microsoft, where he was responsible for driving cloud profitability through Microsoft's global ecosystem of over 300,000 partners. Mr. Davis began his business career at J.P. Morgan, where he worked as an Investment Strategy analyst for the Chief Investment Officer of J.P. Morgan Global Asset & Wealth Management. Mr. Davis left Wall Street for the music industry and social entrepreneurship in 2009 after independently releasing a pop album that achieved acclaim on the Canadian pop charts and founding an arts education nonprofit, Soul Pop U, Inc. Mr. Davis briefly returned to the private sector in 2012 as an executive recruiter for RSR Partners before attending Northwestern University in 2013. He graduated from the institution in 2016 with a Master's of Business Administration from Kellogg School of Management, and a Juris Doctor, cum laude, from Northwestern Pritzker School of Law. Mr. Davis also holds a Bachelor of Arts degree in Economics from Yale University.
---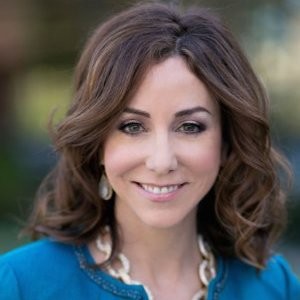 Luanne Tierney – Advisor
With more than 20 years of marketing and branding experience in the networking and security industry, Luanne has held senior-level global marketing positions with Fortinet, Cisco, 3Com and Juniper Networks. At Fortinet, Luanne  was responsible for corporate marketing strategy as well as spearheading key branding and social/digital marketing initiatives. Luanne quickly ramped up Fortinet's marketing presence to support the highest growth rate in the company's history. Prior to Fortinet, Tierney was vice president of global partner marketing at Juniper Networks. During her Juniper tenure, Forrester Research recognized her for delivering the most innovative partner marketing in the industry. At Cisco, she built her reputation in the industry as a thought leader in digital marketing and social media as the way to drive demand in the market. Currently Luanne leads LT & Associates.