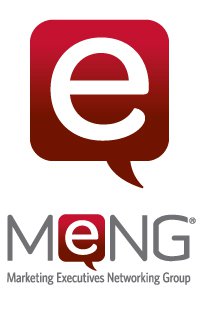 On Tuesday, February 4th our own Jeff Mesnik, co-founder and President of ContentMX, will be speaking at the Marketing Executives Networking Group event in Boston at Bentley University in Waltham. MENG is a fantastic national networking organization for top-level executives where members can enhance their "professional skills, relationships, and knowledge".
Jeff will be speaking about "The Google Conundrum! How it Fits With Your Content Marketing Strategy". This is a free event. Make sure to reserve your spot today!
During his talk, Jeff will touch upon:
The Hummingbird search algorithm is creating changes in search optimization. Penguin, Panda, Hummingbird, Key Words, Contextual Searches, Engagement, SEM.  How do I decipher all of this? What does it all really mean? Does Google want you to value the key word advertising model that much more? Making natural search almost impossible to manage?  The reality is that Google is trying to continue to improve the service for their customers, and much to your dismay, you as the marketer are not Google's primary customers.  The person doing the search is Google's customer.
This presentation will discuss how to make Google's customers your customers – at the end of the day that is what everyone wants.  The better Google does at delivering great content to a consumers search, the higher the chance that consumer of Google becomes a consumer of yours! You'll hear how each digital medium plays in to effectively improve your SEO and create a truly integrated content marketing strategy.
In this presentation you will learn:
Why an integrated content strategy is SO important
The roles that each social network have in improving your SEO
Why email impacts your overall business and has an impact on SEO
How to sustain a content marketing strategy
How to define what to write?
How to find services to support your content marketing that fits within your budget. Learn tactical ideas on how to deploy an effective content marketing program that won't overwhelm you with time and costs.
This is going to be a great event, with a reception/sandwiches/networking at 6pm, the presentation at 6:45pm and more networking time at 7:45pm. To register for the event, visit mengonline.com.
Hope to see you there!