A Powerful Content Marketing Platform

Be Found, Be Engaged, and Be Remembered to Fuel Sales.
Educating customers and demonstrating your understanding of their key issues is the way to win business. This is done through a complete content marketing platform and a 
content marketing strategy
provided by ContentMX.
Grow Your Business with a Combination of Software and Marketing Services
Demonstrated Value and Proven Results
Content Marketing is an essential strategy for technology marketers and we have the customer success stories to prove it.


Tec-Refresh Sees Business Double with ContentMX
ContentMX establishes market differentiation for Tec-Refresh by making it easy to create original content and curate high-quality relevant content that can be directly posted to their blog and website, and used to produce content-rich communications.

---


Patriot Technologies Sees Increased Traffic and Visibility with ContentMX
Patriot Technologies establishes itself as a credible technology thought leader, trusted advisor and the go-to source for network security through an enhanced newsletter featuring both original and curated content.

---
60% of executives read an email newsletter as one of their first three news sources they check daily. (Quartz Global Executives Study)
#1Content marketing (along with trade shows) is considered the top marketing activity with the greatest impact on revenue for technology companies. (Bizable, State of Pipeline Marketing Report)
Custom Content Written for You, in Your Own Voice
We work with you to define the exact topics that fit your business goals. We then write new, original and relevant articles for you each month to include in your blog, newsletter and social posts.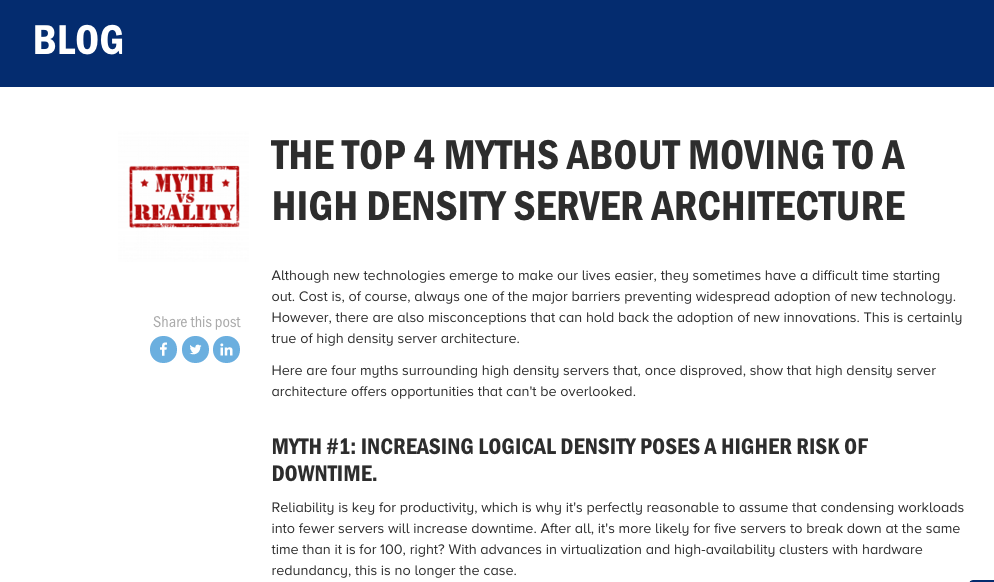 ---
Learn More
Curated Content Picked from Relevant Sources
Each week you will receive a new set of hand-selected articles that come from trusted sources within your industry and marketplace. You pick the ones you would like to publish to your blog, newsletter and social media – or we can automate it for you.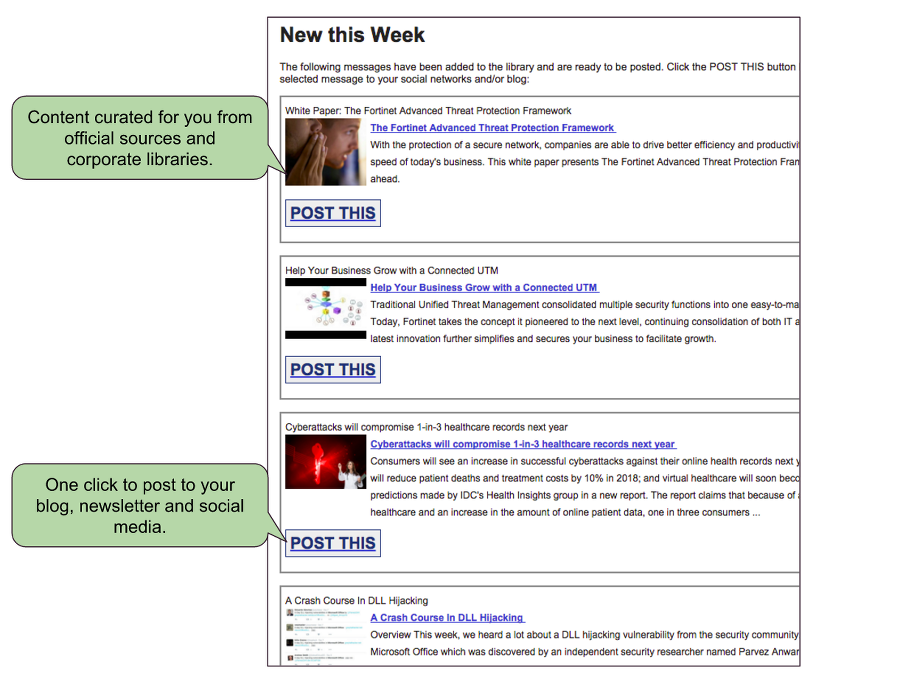 ---
Learn More
Publish to Multiple Destinations
Click on any curated or custom content and easily publish it to multiple locations, including your blog, newsletter, website, and social media using a powerful content marketing platform.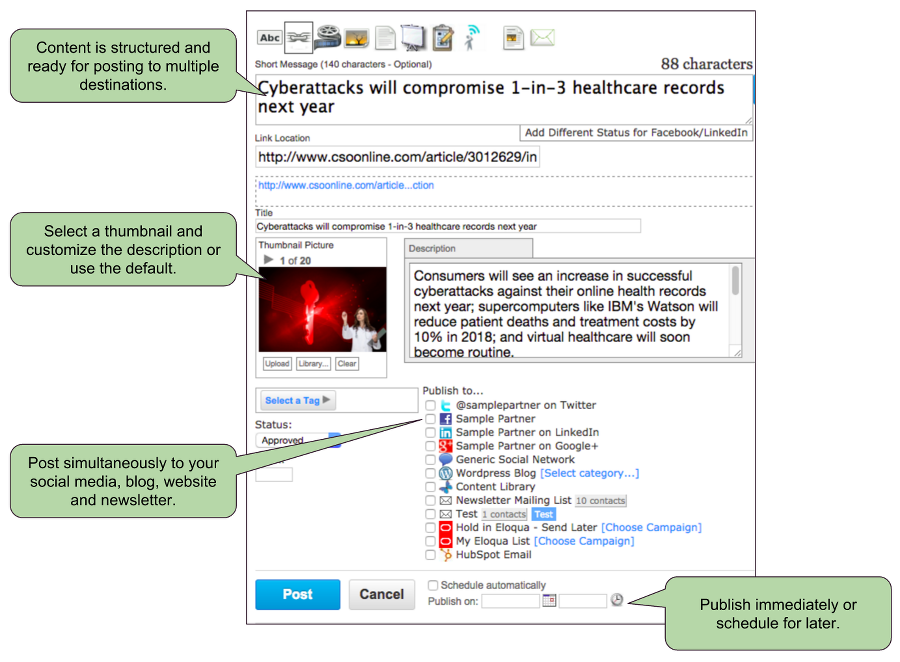 ---
Learn More
Newsletters Built to Perform
Create and deliver mobile-friendly, socially-enabled email newsletters. Easily pick curated and custom articles from internal and external sources or let content flow in automatically within our unique content marketing platform. Newsletter templates can be customized to meet your exact branding and design requirements.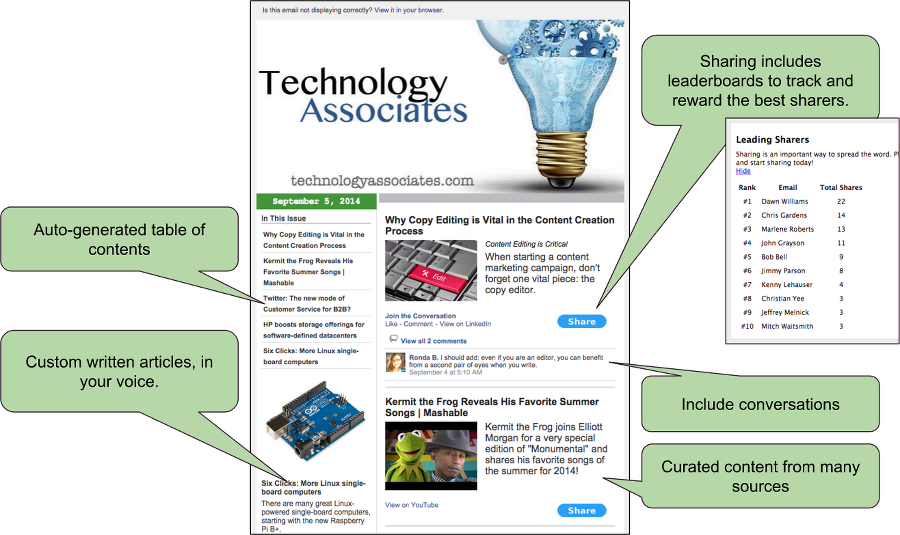 ---
Learn More
Sales Intelligence with Active Lead™ Reports
Leverage content to reveal recipient interest that can influence a sales call. Quickly provide sales intelligence to your sales team by turning your email marketing efforts into actionable sales information in the form of an Active Lead report.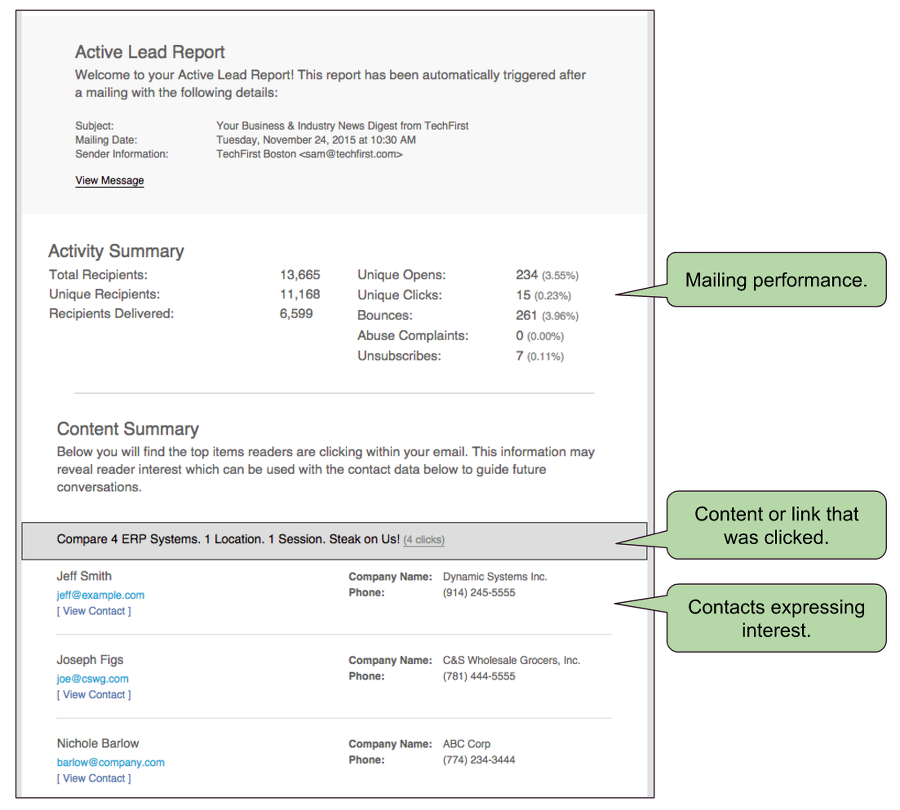 ---
Hosted Microsites and 3rd Party Publications That Drive Leads
Start with a custom branded microsite that incorporates your recent blog posts. This site is maintained automatically and includes an archive of past newsletters. Then, put your content in front of decision makers through 3rd party industry publications.