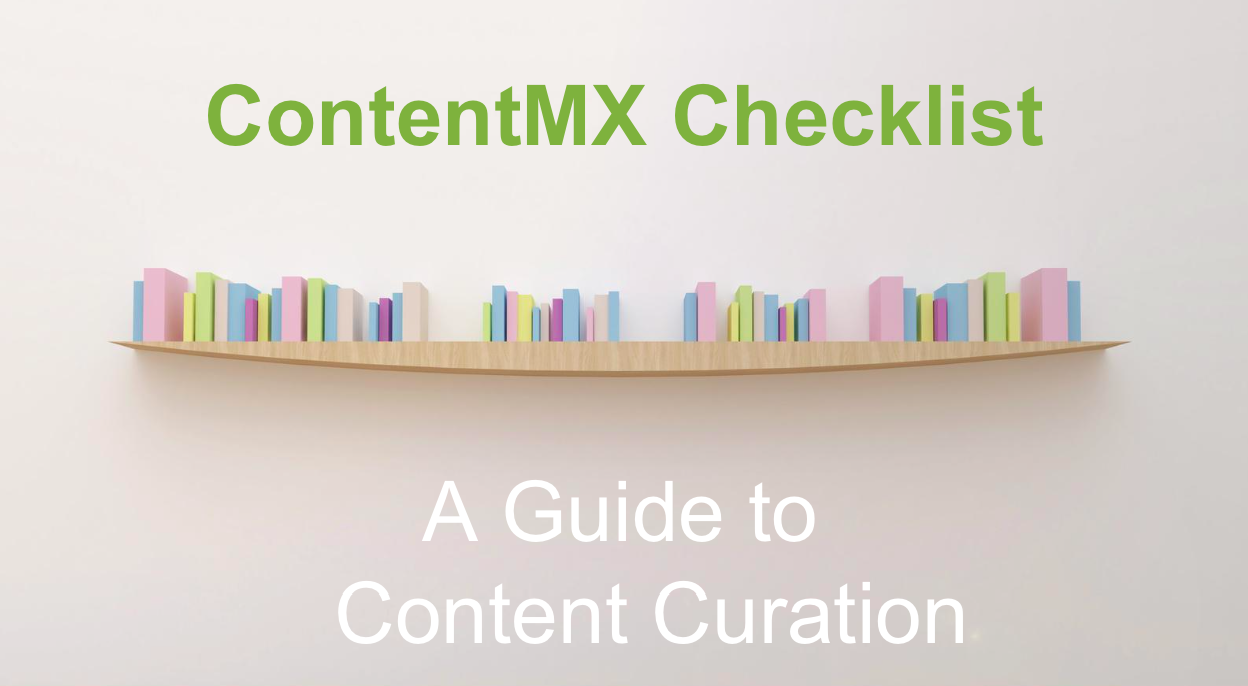 Click here to receive ContentMX's 'A Guide to Content Curation', a checklist to help you effectively utilize content curation to increase engagement, drive traffic to your website and provide industry insight that provides value, not more noise to your customers.
The Guide to Content Curation includes:
The difference between curated content and duplicate content
Benefits of content curation via Heidi Cohen
How to improve your SEO with curated content
Quality over quantity
How to leave your audience wanting more
Some great resources to check out!
Wondering if your content strategy can benefit from content curation? Email us at sales@contentmx.com or find us on Twitter at @ContentMX.